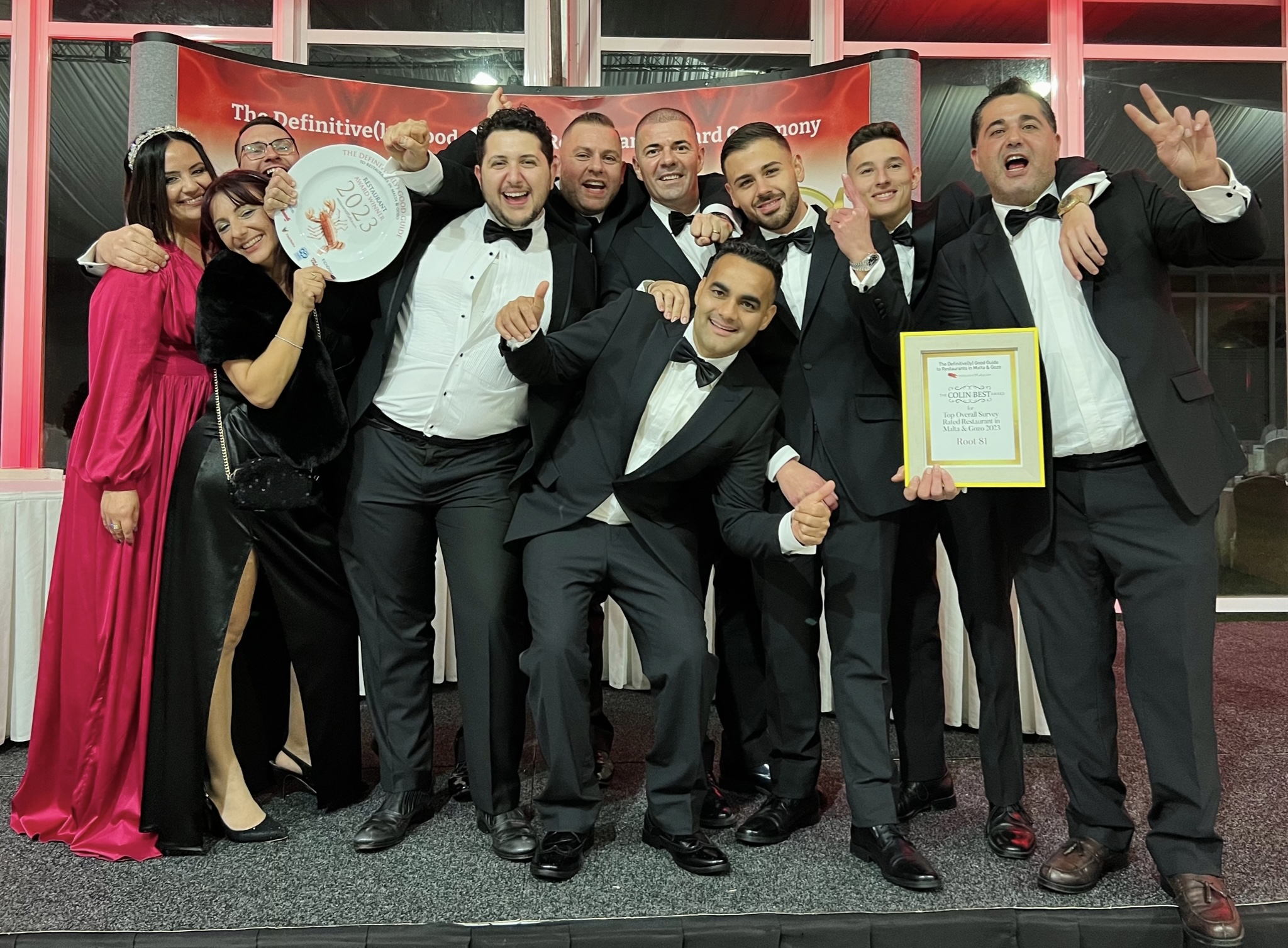 Root 81 brings it home! WINNER OF THE BEST RESTAURANT IN MALTA & GOZO 2023 at the The Definitive(ly) Good Guide Co Restaurants Awards!
We are still over the moon over last night's event! We are forever so grateful for the results achieved! These awards are a huge achievement and a great incentive to keep improving and moving forward!
Heartfelt thank you to all of you who voted for us, our esteemed clients, family and friends for always supporting us! These awards are dedicated to you all ♥️ Congratulations to all the other winners!
Root 81 TEAM ♥️
#bestrestaurant #wedidit #restaurantawards2023 #root81malta #weareroot81